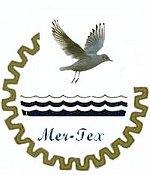 The principal activity of our company consists on trading new and used textile machinery, spare parts, and offering annexes services.
Our main aim is to establish a mutual and fruitful business relationship with our customers.
Our experienced and reliable staffs are willing to dedicate their time, effort and know-how to consulting, appraising and planning various stages of your textile business.

02 JIGGER "KUSTER" type 268.17 - ww mm. 3200.
- year of1989 construction - currently installed and working.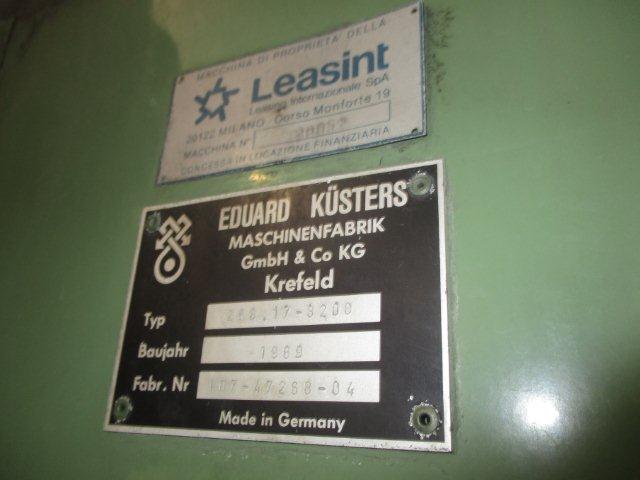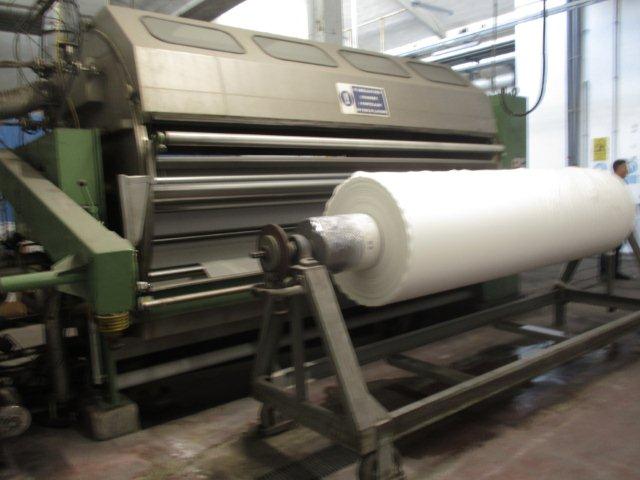 02 JIGGER "MEZZERA" mod. "VGM 1050" type MEDIUM
width mm. 2000.- work width mm. 1800.- with
rolls for a maximum of mm. 1050.-
Adjustable tension from 5 to 60 Kg. - (suitable for all types of Fabric)
"Direct" and "indirect" steam heating with thermoregulation.-
Heating with "indirect" coil at the hood with drip tray.
At the end of the dyeing cycle with "pendulum" device to avoid it imbalance for large weight rolls.
Automatic "zettatore" device for moving the fabric.-
Anti-crease bar device during the unloading of the fabric on G. R.
Hydraulic coupling device with a 1,3 / 8 "standard shaft with 6 grooves for the unloading fabric on the cart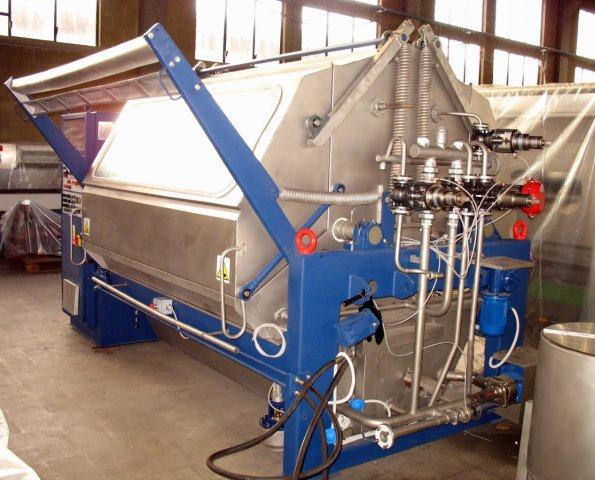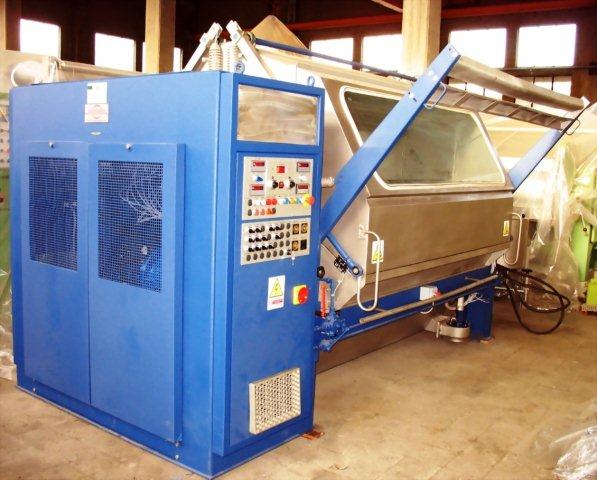 SPEROTTO-RIMAR-SANTEX GROP" SANFORT LINE type "FLEXA FSL 2000" suitable for woven / chain fabrics
- width mm. 2000.- useful width mm. 1850.
- consisting of: Input unit with motorized drive calender J-Box in stainless steel for fabric storage
- dancer cylinder for tension control and synchronization with the rest of the line
- "HERARD-LEIMER" type guide unit KF 20 " Humidifier unit comprising
- n ° 01 humidifier cylinder in stainless steel (perforated) with steam distribution system from inside to outside, covering special material to obtain a perfect steam distribution. Skew-against device (retort weaves suitable for Denim fabric) Horizontal hoist-equalizer lifter
- consisting of n ° 02 sections of 2.00 meters each - (for a total chain length of 4.00 meters) the first adjustable section with a conical field
- the second in the field parallel
- input with photocell probing groups Bank return unit (Rubber-belt) consisting of central cylinder "chrome-plated and mirror-polished with a diameter of mm. 610.- with rotary joint for steam heating and water cooling n ° 03 cylinders for retirement of the chrome-plated and mirror-polished rubber-belt-acvciaio with a diameter of mm. 210.- adjustment of the retirement cylinders by means of an activator controlled by a reduction motor - with automatic discharge of the tension every time the machine stops to avoid deformations on the rubber-belt with a water-cooling system - rubber-belt grinding device by means of a cylinder covered with abrasive paper - driven by a reductive motion - dust extraction Large-sized felt calender consisting of: control cylinder on a load cell for synchronization and control of the tension of the fabric between the rubber-belt group and the felt calender - cylinder diameter mm. 2000.-and diameter felt drying cylinder 800.- both cylinders are steam heated with rotary joints - automatic felt centering device - controlled by pneumatic pistons - device for checking the tension on the felt controlled by pneumatic pistons - control cylinder mounted on a charge cell for synchronization and tension control on the fabric between the felt calender and the cooling group.- Cooling unit consisting of n ° 03 steel cylinders with a diameter of mm. 650.- water cooler - complete with motor-reducers - the outlet consists of a stainless steel J-Box. For fabric accumulation - control cylinder mounted on load cell for synchronization and tension control on the fabric - between the cooling unit and the winding arm for Big roll and for the welder group.- Device for detecting the percentage of re-entry by means of encover (n ° 01 mounted on the cylinder inlet and the other mounted on the outgoing cylinder) Electric power panel containing: inverters for motors and PLC for the complete operation of the machine - control panel for adjusting working parameters - located on board the machine - with the possibility to control "strt - stop" emergency "increase - decrease" work ec. etc.